Get to Know Erika!
Prior to joining us, Erika worked at Frazer selling made to order custom ambulances. "I loved setting a standard of customer service that other vendors were forced to meet in this industry." As our METRO Account Representative, Erika uses her communication and leadership skills to help build long-lasting relationships with departments that have 350 uniformed firefighters or more! She meets everyone from the Fire Chief to the new recruit and informs them of the solutions we offer. ✔️
What are
3 things

people don't know about you and may be surprised to learn?
I went skiing for the first time in Steamboat last month and LOVED every second of it.

I am a huge vehicle person, I love classic and new cars, and love learning about the every changing automobile industry.

I swam with Whale Sharks off the coast of Mexico and LOVE to travel and try new experiences.



How would your friend's describe you?
Bold, Protective, Confident, & Honest! ⭐
What is the coolest thing about your job and why?
The coolest thing about my job is that I get to facilitate conversations with large fire departments and talk about solutions Fire-Dex has to offer to their current challenges with PPE. 🚒
What is your #1 recommended TV Show or movie?
Yellowstone, hands down.
What's the best advice you've ever received?
The best advice I ever received was to shoot for the sky and never be afraid to ask questions. I was always told as a kid and growing up that it never hurts to ask a question. If the answer is no, then ask why.
What's the craziest thing you've ever done?
It depends how you define crazy. When I turned 18, I went skydiving, flew a Cessna plane, and got my nose pierced in the same week. Recently, I backpacked Europe without a plan, each evening we would figure out what train we were taking the next morning and where we were going...literally one of the best things ever! 🥾✈️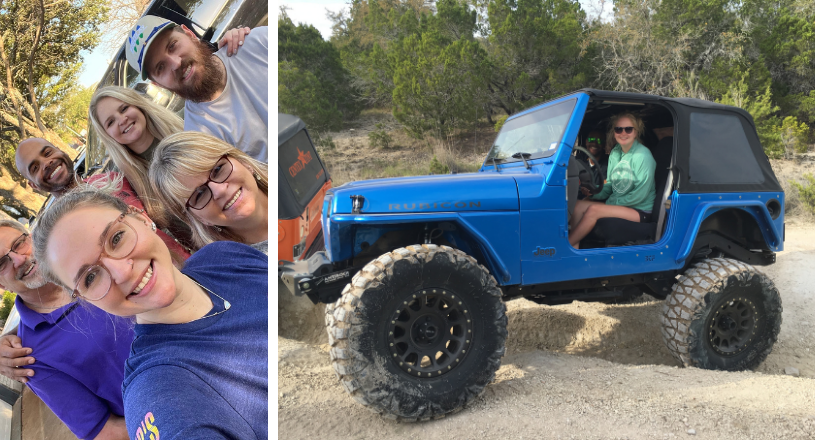 How do you relax in the evenings or on the weekends?
Relaxation to me looks like time on the water or in the country where I can disconnect, be with family, and enjoy nature. I love winding down in the evenings by walking my dog with my other half. I also LOVE painting, whether it is painting pottery or on a canvas, this is an easy escape for me and I enjoy the process.
What's your go-to happy hour drink?
Paloma with Casa Amigos Tequila
If you could live anywhere on the planet, where would it be?
A beach in Costa Rica or the mountains in Switzerland, both are places I have been and adore all there is to offer.
What's the last book you read?
Untamed by Glennon Doyle and currently halfway through the Challenger Sale (which is blowing my mind as a salesperson)
If you could be any animal what would it be and why?
A Golden Retriever therapy dog in a children's hospital or a fire department
What do you want to be known/remembered for?
I want to leave an imprint, live a legacy that sets a standard, especially for women in the Fire and EMS industry. I think that women add so much value and I want to be known as a trailblazer for those to follow! 🔥