Get To Know Hilary
Before joining the Fire-Dex Family in November 2020, Hilary was working as a General Manager of a large resort winery. In 2012, she decided to start her business as a first generation pumpkin patch farmer. Quite the transition, right? In her spare time, you can find her exploring the outdoors with her family, traveling, and tending to her growing pumpkin patch! Keep reading to find out more. 👇
What are 3 things people don't know about you and may be surprised to learn?
I was a morning radio D.J. sidekick for 7 years here at our local country station in town
I used to compete in trapshooting
Before starting our family farm, I'd never grown a pumpkin or even been to a pumpkin patch 🎃
What is the coolest thing about your job and why?
The people. I've been a part of the fire service directly or indirectly for over 25 years and it's been great building relationships with local departments!
What's the last book you read?
Have you been anywhere recently for the first time?
Japan! 🎌 I got to be a part of my daughter's exchange program for two weeks.
What show (if any) are you currently binge watching?
I'm not binging it ya' know, but sure yeah you betcha I'm slowly making my way through Fargo (notice the Minnesota accent I picked up there?).
What's the nerdiest thing you do in your free time? 🤓
When I get an idea or I've finished a project, I love building an Excel spreadsheet so I can see how it all pencils out.
What's the best advice you've ever received? What about the worst advice?
Best Advice: Always assume good intent
Worst Advice: You should marry him
How do you relax after a hard day of work or on the weekends?
I like doing anything that will take me outside, including golf! I love to be sitting under my string lights next to my firepit with a s'more in my hand. 🔥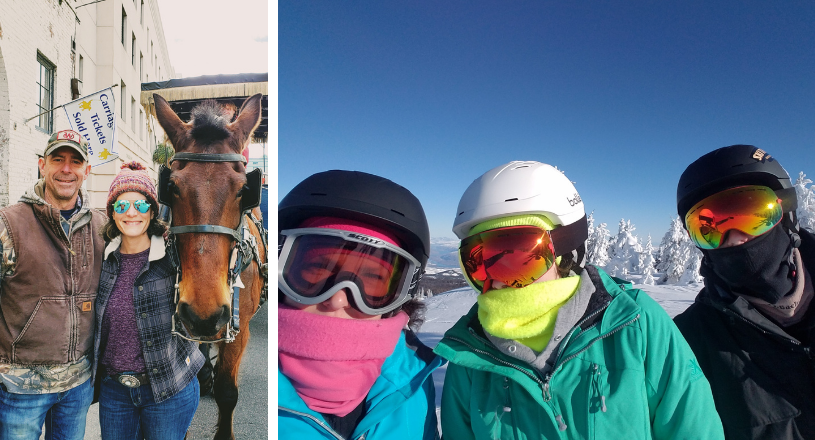 Imagine you could step in a teleport for a day and go to any place and time in history. Where and when would you travel to?
I'd have to say I'd like to strap some sandals on and head back to biblical days. I'd meet the BIG guy and go fishing!
Where is your dream vacation spot?
If you could pick up a new skill in an instant what would it be?
Speaking Spanish
What's something you want to do in the next year that you've never done before?
Commercially package and sell my homemade BBQ sauce.