Get to Know Kelsey!
We just keep growing with the addition of Kelsey, our Contract Administrator! In this newly created role, she is responsible for coordinating bid & contract management, price list management, and managing and creating company specifications. Kelsey also collaborates with our dealers to generate reports and be a point of contact. Before joining us, she worked in public education prior to becoming an account specialist for an online accreditation school. Kelsey grew up in beautiful Columbus Ohio, where she graduated from Ohio University with a bachelor's degree, and currently resides in South Carolina.
What is the coolest thing about your job and why? 💻
The coolest thing about my job is the ability to work remotely! I am so fortunate to be able to work for a company like Fire-Dex that is based out of a different state!
Have you been anywhere for the first time recently?
Medina, Ohio to complete my training at our headquarters.

What's the best advice you've ever received? What about the worst advice?
The best advice I have received was given to me in-regards to parenting but I find it applies to everything and I think of it often..."This too shall past; remember this during the happy moments and be mindful of that time and remember this in the bad moments and that it is only temporary."
What is you #1 recommended TV show or movie? 📺
I am currently enjoying watching Seinfeld re-runs
What's your favorite family tradition?
We are big on creating family traditions and "planning joy" at our house. One thing you will always find at the McKinley household on Thanksgiving or Christmas is wearing turkey head hats or Santa hats the entire day...no exceptions. Even guests have to partake!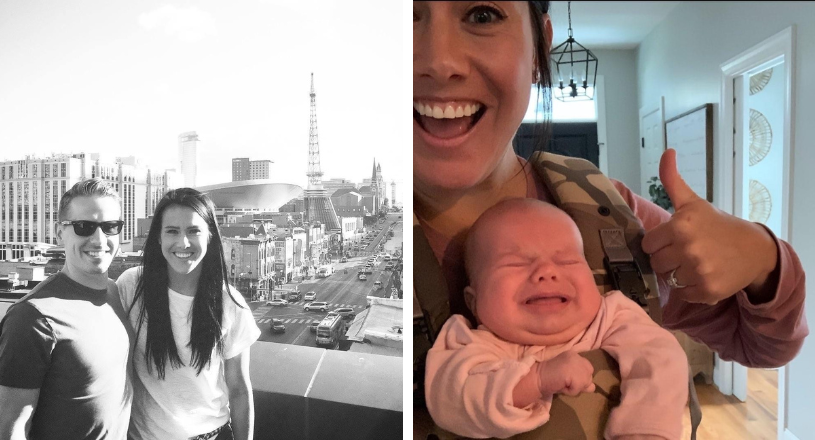 What's the craziest thing you've ever done? 👼
Become a Mom.
If you had to eat one meal every day for the rest of your life, what would it be?
Pizza. No brainer!

If you were a baseball player, what song would you walk out to? 😎
Return of the Mack - but only on my 2nd at bat...

What could you give a 30-minute presentation on with absolutely no preparation? 🍰
Cooking/Baking - I was a Culinary Arts teacher for many years.