FDIC is the world's largest firefighting training conference and exhibition and will take place from April 24 – 29 in Indianapolis.
This year is the conference's 90th anniversary and the Fire-Dex sales, marketing and management teams will be talking about all things Fire-Dex and TECGEN PPE in booth 1823. In addition, we will be hosting a free customer appreciation night at Crane Bay on Thursday, April 27th from 5:30 - 8:30 p.m. Join us and meet the Fire-Dex family as we host this annual tradition.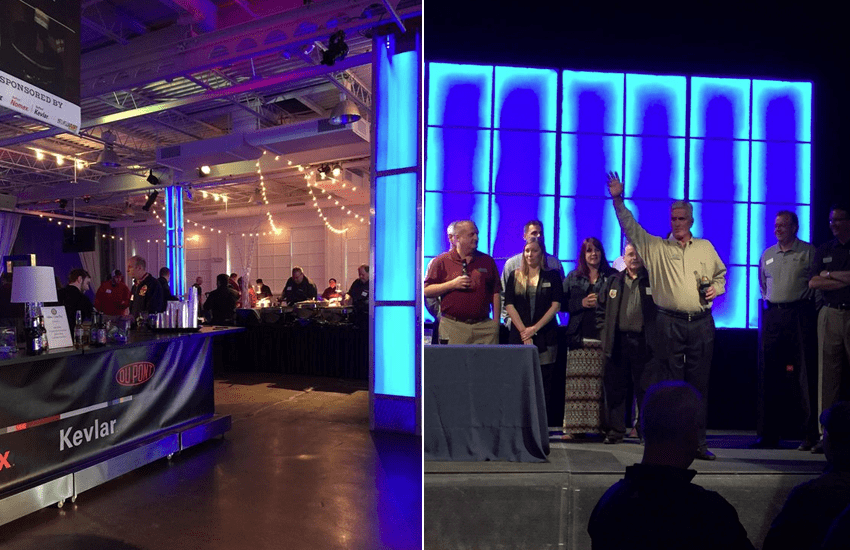 About the Venue
The venue's name comes from its unique feature—fully-functional manually operable cranes. The cranes are from the 1800s when the Crane Bay Event Center was a potbelly stove factory. It wasn't until 2012 when Gary Padgen, former Baltimore and Indianapolis Colts player, and NFL Alumnus, transformed the factory into a unique venue.
The Crane Bay Event Center features a wide open plan with over 18,000 square feet and a private outdoor patio that faces the Downtown Indianapolis skyline—the perfect place to host and celebrate events such as our customer appreciation night.
Pre-Register and Join Us
We are very excited for this year's customer appreciation night as we have some added perks to our already fantastic event. This year, guests will have an opportunity to play a Wheel of Fortune game to win FitBits, T-shirts, water bottles and more. Pre-register now to save time when you arrive.
For more information about the event, please visit the Fire-Dex website or follow our team in our social media accounts: Facebook, Instagram, Twitter and LinkedIn.