Statistics have shown the risks firefighters face in their line of duty, especially as it relates to cancer and heat stress. Unfortunately, job-related exposure to carcinogens and other fire-ground toxins is a reality, but there are changes your department can implement to lessen contamination and the effects of long-term exposure with the Interceptor Package.
We collectively need to stop looking at fire gear as a product and begin to look at it as the solution! A solution to provide flame resistance and thermal protection while aiding in the reduction of heat stress and exposure to carcinogens.
We have an entire product development team dedicated to protecting you, head-to-toe, from occupational dangers such as fire-ground carcinogens and overexertion. By combining some of our newest, health-conscious innovations into an affordable package, we can help keep your department safe.
Change The Statistic And Defend Yourself With The Interceptor Package
Respond from the station in lightweight alternative PPE, decreasing the amount of time spent in potentially contaminated gear and ensuring you never have to wear previously contaminated gear.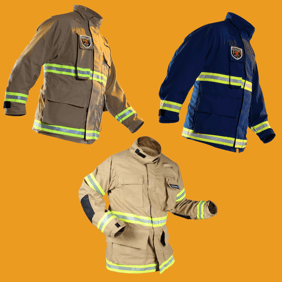 Wear the right ppe for the call, and choose between our:
A. TECGEN51 Fatigues - dual certified for 90% of your calls
B. EMS Gear - when you need blood-born pathogen resistance
C. USAR Gear - breathable protection for technical rescues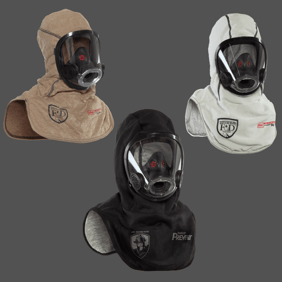 Try our particulate blocking hoods that reduce the absorption of carcinogens into the highly-permeable skin around your face and neck.
When a hood is more than a hood, pick between our:
A. Capt. Jim Fire Hood - extreme thermal protection (TPP) & ARC thermal performance values (ATPV)
B. H41 Interceptor with Nomex® Nano Flex - best situational awareness & breathability
C. H41 Interceptor with Stedair® Prevent - 99.9% filtration efficiency even after 100 washes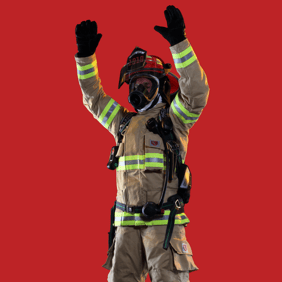 Don't let your gear wear you down. Reduce stress and fatigue by wearing FXR turnouts which allow for full range of motion - especially when wearing your SCBA!
Get More By Bundling
By bundling you will receive up to a 30% discount per firefighter, or when you purchase FXR turnouts with EMS or USAR gear receive a H41 hood for free!