As a firefighter, you work within a dynamic environment, and you need gear that enables you to perform your job to the maximum ability. Selecting new turnout gear and composites for your department is a crucial decision to help improve your crew's safety and performance.
At Christiana Fire Company, Assistant Chief Matt Lund, who is also the Quartermaster, shares details of his department's 2-year wear trial and why our TECGEN71 Outer Shell was the right choice.
"I was looking to change the way we designed our gear. Because of the high rate of deaths due to cardiac and overexertion issues, and not thermal burns, I wanted to find gear that was lighter, more breathable, and faster drying, without a major sacrifice to thermal protection. One demo set of TECGEN71 did 150 real fires, 70 training fires and 100 washes with expected wear and tear."
The Fire-Dex gear hit every parameter on my list:
✔️Lighter
✔️Better fitting
✔️Resistant to tearing
✔️More breathable
✔️Less sweat absorption
✔️Faster drying
✔️Adequate thermal protection
✔️Durable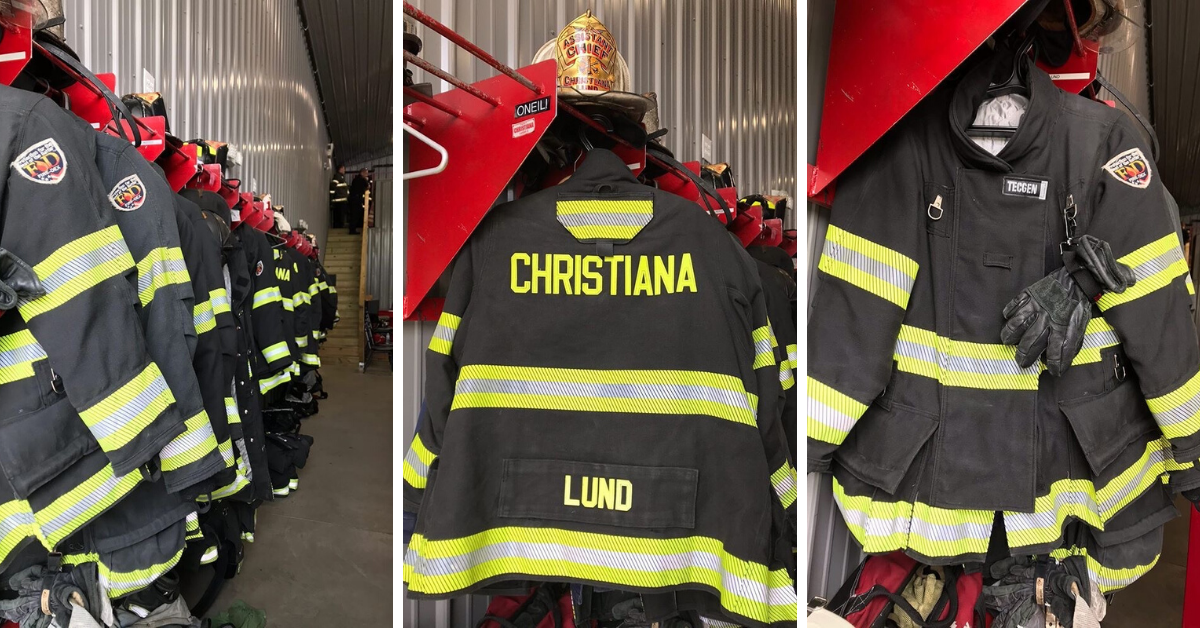 Given the intensity of work, heat stress contributes to serious health conditions including, cardiac failure, heat stroke, and cardiac fatigue. With a focus on reducing these health risks, TECGEN71 is the only outer shell built with innovative technology aimed at providing the perfect balance of thermal protection and breathability to pair with the lightest thermal liners and moisture barriers.
Composite systems with TECGEN71 provide the perfect balance of:
Comfort
Flexibility
TPP
THL
All of this is achieved while offering an overall reduction in composite weight and passing the NFPA 1971 certification.
"In the end, it was Fire-Dex's compelling final presentation to the committee, their knowledge of the products, and responsiveness that sold us. The sales representative was always prepared with information, was responsive to our needs, and worked with us to develop options for our specifications. For us, it was Fire-Dex's customer service that concluded the deal as much as the performance of the gear. Other departments in the county relied on our wear trial and feedback to make the decision to submit their TECGEN71 orders, without even testing the gear themselves."
"When Fire-Dex was asked to participate in the wear trial for Christiana Fire Company I knew we were going to meet great challenges," said Fire-Dex Regional Sales Manager. "Christiana Fire Company is composed of unique, diverse and very knowledgeable firefighters from across a large geographical area. This brought opinions from across the fire service. Understanding the culture was key in providing the correct product for their needs. Matt Lund was able to direct and sort his way through the wear trial process with great communication and many constructive conversations. At the end of the trial, Fire-Dex was able to provide the best and safest product for the crew. We are honored to have Christiana Fire Company join the Fire-Dex family."
Selecting new turnout gear is a serious decision that impacts the future of the entire department. It's important to understand each element of a composite system when selecting new turnout gear. By participating in a wear trial you can help your department make this informed choice.