That's a wrap on FDIC International 2021. Thank you to everyone who stopped by our booth this year to explore our products and have some fun! For those of you who attended, we hope you enjoyed this year's experience and took away some best practices and vital information you can share with your crew. 💯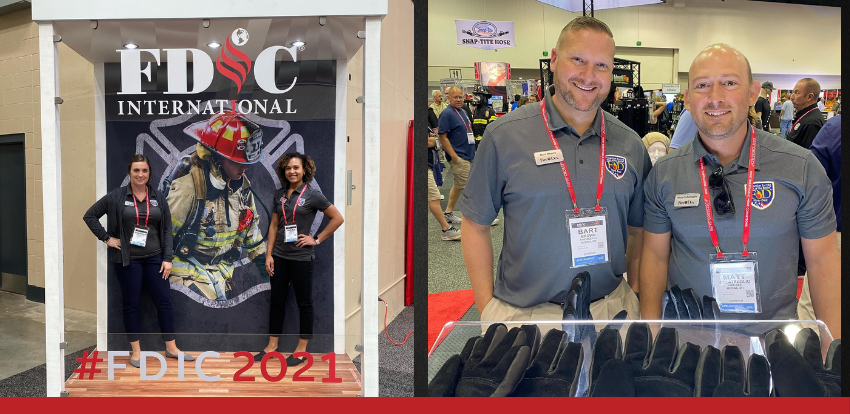 Team Fire-Dex at FDIC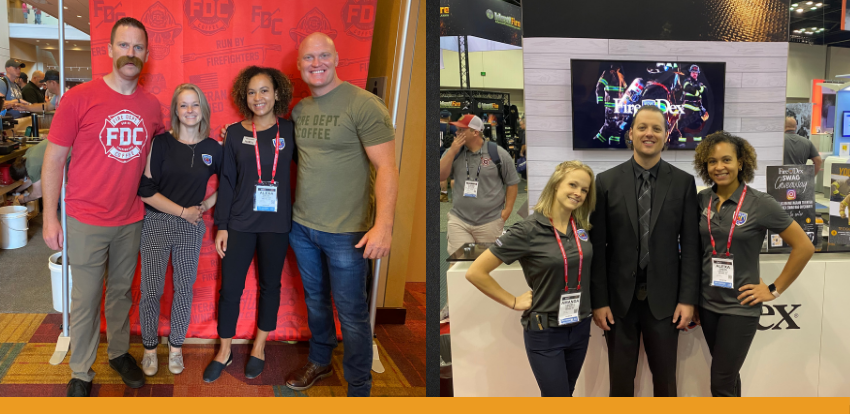 Team Fire-Dex with Fire Department Coffee and Eckert Fire Tactics
WHAT HAPPENED AT BOOTH 923
This year, many of you had the chance to talk with our sales reps. in-person, try on our turnout gear, feel the difference in comfortability with our Dex-Pro Gloves, and explore our particulate blocking hoods & FDXL200 Red Leather Boots. We loved getting the chance to chat with all of you and answer your questions.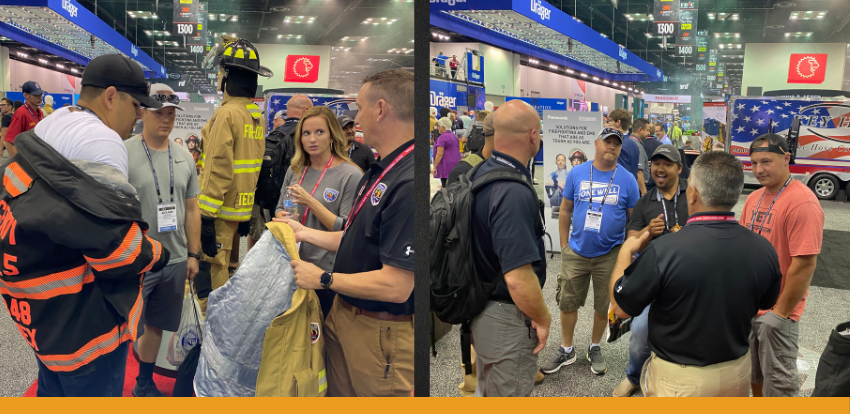 Team Fire-Dex with Event Attendees
We also had a blast hosting our TECGEN51 Fatigues Giveaway! Let's give another BIG congrats to the winners: Landon Cummings of Corner Volunteer Fire & Rescue in AL, Mark Smith of Blacksburg Volunteer Fire Department in VA, and Joe Feinauer of Bangor Township Fire Department in MI. 👏🙌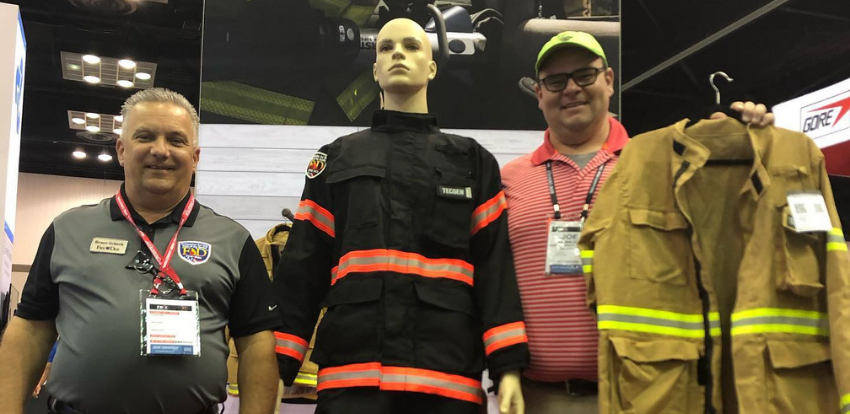 Sales rep. Bruce Scheck with winner Joe Feinauer
Instructor Andy Starnes, of Insight Training, was able to stop by and give a quick run down of why he loves wearing our FXR turnouts built with TECGEN71 during his trainings! 🔥
SEE YOU NEXT YEAR!
Overall, we loved meeting so many new faces and exploring the event. We're already gearing up to see everyone at FDIC International 2022!