Level Up Your Protection
Don't let your hood be the weakest link in your ppe. Our particulate blocking hoods are designed with your health in mind! Each provides protection from potentially carcinogenic particulates and harmful contaminants that can build up on your jaw, face, and neck. These areas are identified as highly permeable compared to other areas of your skin. You may not be getting the protection from hazardous particles that you need with standard FR knit hood technology. It's vital you understand the 3 reasons why your fire department needs to implement the latest particulate blocking hood technology.
1. Innovative Particulate Blocking Technology
Particulate blocking hoods act as a filter to reduce your exposure to persistent fireground carcinogens and other contaminants. Particulate blocking technology can block particulates at 0.2 micron in size or larger. Each of our particulate blocking hoods is available to purchase separately or with the Interceptor Package - your ultimate solution to help fight against the two leading causes of firefighter occupational deaths: heat stress and cancer. By combining our newest innovations into an affordable package, we can help keep your fire department safe! 🚒
2. A Classic Knit 2-Layer Hood Only Blocks 27% Of Harmful Particulates
Average hoods' offer limited, if no protection against toxic particles. The FAST Test Report demonstrated that particles at 2.5 micron size penetrated the standard FR knit hood and left a concentrated, heavy deposit on the participant's neck, cheeks, ears, and jaw.
3. Firefighters Are More Likely To Be Diagnosed With Cancer Than The General Public
According to research from the Center for Disease Control (CDC) and the National Institute for Occupational Health and Safety (NIOSH), as a firefighter, you have a 9% higher risk of being diagnosed with cancer compared to the general U.S. population. In 2016, we created the first particulate blocking hood introduced to the fire service in response to the Fluorescent Aerosol Screening Test (FAST) results. Today, we continue to look at fire gear as the solution to reducing your chances of succumbing to heat stress and exposure to carcinogens.


When a hood is more than a hood, pick between our:
Capt. Jim Fire Hood With Stedair® PREVENT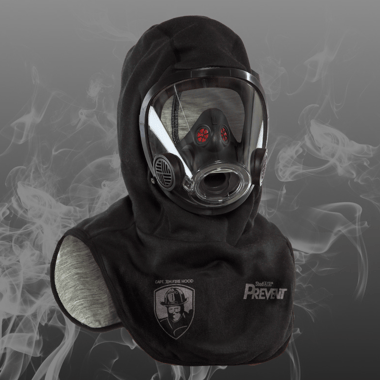 This legendary hood is predominantly designed with Spentex®, a carbon fiber material that is laced with Kevlar® for added strength. It also provides comfort, thermal defense, and extended durability, even after 100 washes! The added Stedair® PREVENT moisture barrier technology is highly breathable, air permeable, and flame resistant.
Extreme Arc Thermal Performance Values (ATPV)
TPP of 21.0 as received
TPP of 27.5 after 5 washes
THL of 439

H41 Interceptor With DuPont Nomex® Nano Flex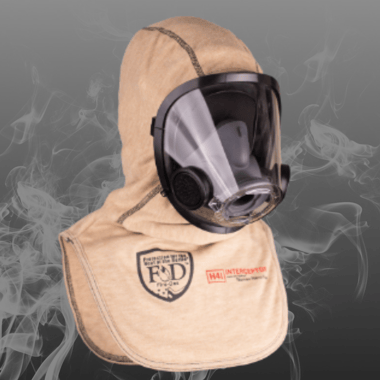 The H41 Interceptor Hood boasts excellent situational awareness while reducing your exposure to potentially harmful fire ground carcinogens. Streamlined to reduce bulk, this extremely durable hood provides optimal comfort while maintaining breathability!
Best for situational awareness & breathability
Features an inner layer of DuPont™ Nomex® Nano Flex laminated between two layers of 6.0oz PBI®/Lenzing
TPP of 37.5
THL of 388

H41 Interceptor With Stedair® PREVENT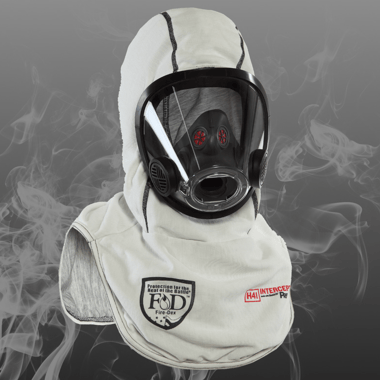 This 2-layer hood includes an outer layer of Nomex® (20%) and LENZING™ (80%). DuPont™ Nomex® is a high-quality fiber that's heat and flame resistant. LENZING™ is an additional built-in flame resistant fiber that's blended to enhance protective properties, while also improving moisture management and comfort. The Stedair® PREVENT moisture barrier technology provides high levels of breathability, is air permeable, and flame resistant.
Provides 99.9% filtration efficiency even after 100 washes
TPP of 21.0
THL of 445.2