We're growing again with the significant expansion of our Pelham, Georgia manufacturing facility and production team. With planned investments totaling over $1 million, we aim to build on our strong success in the southwest Georgia region where the facility has operated since 2018.

"New spending for floor space, equipment and personnel are all part of revitalizing the local textile industry and giving back to our community," said Eric Walden, Production Manager at the Pelham location. "Already, our Fire-Dex Family here in Pelham has over 80 associates and we're still hiring."

The 88,000 square-foot production center located at 620 W. Railroad Street South was acquired by Fire-Dex in September 2018. Shortly after, the company was able to bring 58 jobs back to the facility that had once employed over 400 apparel manufacturing associates. Now, the Pelham location will be expanded in the years ahead in support of:
Additional manufacturing, warehousing, and distribution space, ultimately decreasing lead times and providing the best buying experience for customers.

New equipment includes sewing machines and CNC cutters to support increasing demand for tailor-made PPE at high-volume outputs.

Our Fire-Dex family additions include machine operators and production specialists as well as HR, quality control and various leadership roles.

With a goal of 100 team members being employed at the Pelham location by the end of 2023, we remain focused on hiring the right people that pave the way for innovative products and services.

"We made a commitment to bring even more jobs back home when we arrived in Pelham, and we can say we're doing just that with these investments that will create many new opportunities," said Walden.

As a member of the board of directors for the Cairo High School College and Career Academy, Walden is part of a team working hard to keep students involved in textile making. This includes implementing training programs designed to share career paths with students and keep local talent within the community.

"We've cast this vision that's generating excitement and fueling our growth," Walden adds. "Our employees are engaged, and morale is high. We work hard and support each other… It's just a fun place to be."
Eric was recently interviewed by WALB about the Pelham expansion. View the interview below!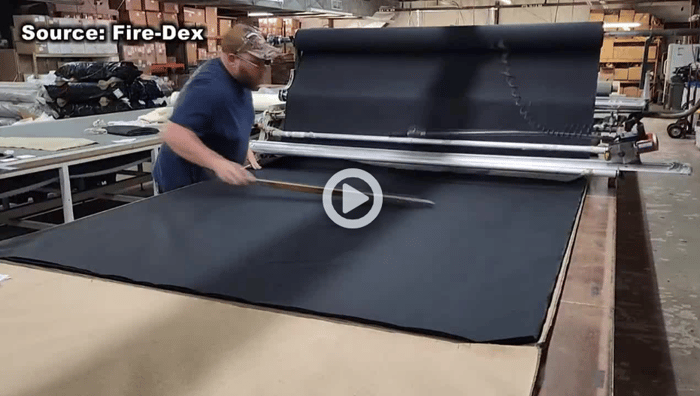 Whether you are looking for a stable career in a fun environment or a way to give back to your community, you can explore open opportunities at the button below.