History of TECGEN PPE
In September 2015, we made a significant acquisition by acquiring TECGEN® PPE. This strategic move led to immediate research and development efforts in collaboration with Milliken & Company, a global diversified manufacturing and material science company, with over 50 years of expertise in flame resistant (FR) fabric manufacturing based in Spartanburg, South Carolina. Leveraging Milliken's rich history of innovation, we set out to enhance the TECGEN® fiber for application to NFPA 1971 standards.
Through our partnership with the Textile Business at Milliken, we successfully developed TECGEN71, a remarkable advancement in firefighter turnout gear. TECGEN71 is the first of its kind to address heat stress by offering a perfect balance of breathability and, comfort, Total Protective Performance (TPP), and Total Heat Loss (THL)- all while offering an overall reduction in composite weight. This innovative fiber is exclusively featured in our custom FXR turnout model, which is designed to minimize firefighter heat stress and fatigue through Active Posture Design™.
By integrating the cutting-edge TECGEN71 fiber into the FXR design, we have revolutionized the performance and protection offered to firefighters. This breakthrough development not only ensures superior durability and strength, but also meets the rigorous safety standards set by NFPA 1971. Firefighters can rely on the unmatched capabilities of TECGEN71 to enhance their effectiveness and safety in the line of duty.
Achieving the Perfect Balance of Strength and Flexibility
Renowned for its extensive legacy in flame-resistant and military fabric manufacturing, Milliken shares a mutual mission with us: protecting those who protect us. Recognizing the detrimental effects of heat stress on the fire industry, both our teams naturally sought to find a solution and offer it to firefighters worldwide. Our collaborative efforts were directed towards constructing a flexible and lightweight composite system, boasting the highest THL in the market, without compromising on thermal protection or durability.
"Leveraging the Milliken Rapid Prototype Center (RPC), we conducted extensive tests on various blends, colors, and designs, leading to the birth of TECGEN71. The RPC played a pivotal role in expediting this project, enabling us to bring it to fruition in record time," says John Ashley, Senior Textile Development Professional at Milliken & Company.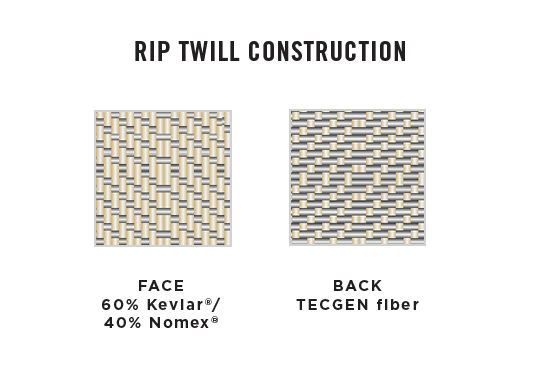 "With the introduction of ripstop twill, a fabric never seen in the fire industry at the time, we achieved a groundbreaking combination of ripstop strength and twill weave flexibility," says John. "We conducted extensive tests on different weights and constructions, allowing us to ensure the fabric's comfortability without compromising its strength."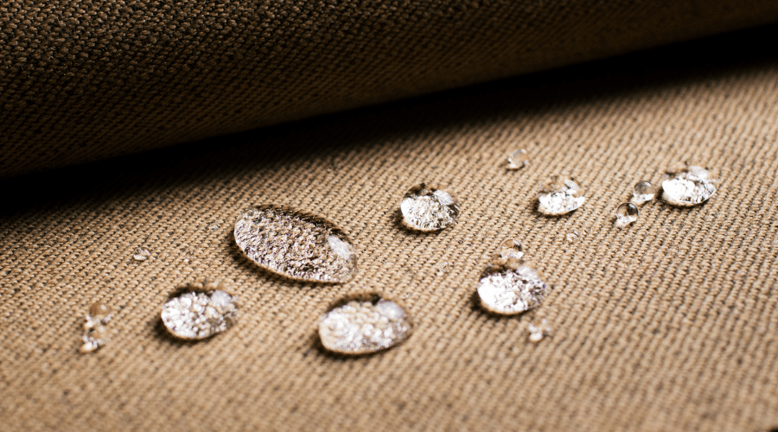 TECGEN71 features the collective strength of DuPont ™ Kevlar® and Nomex® on the face of the fabric with the superior thermal protection of TECGEN fiber on the back.
Kevlar® was introduced to the fire industry in 1971 and has since been a source of strength firefighter's have depended on for their safety. The fiber exhibits an extremely high tensile strength-to-weight ratio that's claimed to be 5 times stronger than steel.
Nomex®, on the other hand, is inherently flame resistant, strong, and allows for greater flexibility. According to DuPont™, garments made with Nomex® last an average of 2-3 times longer than most other protective fabrics.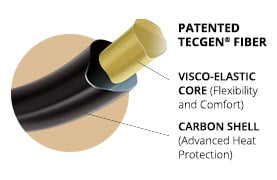 By combining the TECGEN fiber with Kevlar ® and Nomex ®, we have achieved performance that surpasses NPFA standards, while also paving the way for new opportunities and advancements in PPE design.
Protection That Begins with You
At Fire-Dex, we prioritize cardiovascular health when designing our gear. Our FXR custom turnout gear, integrated with TECGEN71, offers the lightest firefighting ensemble available in the market. By choosing our gear, you'll experience the immediate impact of its ergonomic design, feeling the noticeable reduction in weight. This enhancement enables you to move freely and effortlessly across the fireground, empowering you to perform your duties with greater agility and flexibility.